Over 26 years of experience
Improving Businesses just like yours...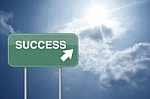 Integrated business management software that aligns with your strategic goals and helps you meet them. We only work with the very best Accounting/Enterprise Resource Planning (ERP) Software and Customer Relationship Management (CRM) Software for both Cloud Computing and On Premise. We are experts at helping our customers streamline their operations and improve their bottom lines. Let Smith & Allen Consulting, Inc. help you!
Microsoft Dynamics GP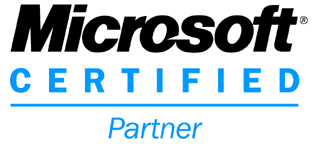 Microsoft Dynamics Certified Partner - Smith and Allen Consulting, Inc. began selling Great Plains Accounting (now Microsoft Dynamics GP) in 1991, and we have worked extensively with the product and its expanded offerings ever since. The SACI team includes 2 Microsoft MVPs, Certified Business Solutions Specials and a Certified Trainer.
Simplify Your Life with SACI's ProCare
You need the right support and training to make the most of Dynamics GP. Imagine having a partner who is there when you need help with straightforward answers to your questions, best practice suggestions and training, and experienced guidance for implementing advanced features and updates. SACI is that partner.
Through our ProCare program, we'll work with you to control your costs and empower your employees, so your software does what you expect it to do. Technology is supposed to simplify things, and we're here to help you achieve that.
ProCare lets you budget your Dynamics GP expense and eliminates surprise invoices. With our ProCare program, you can easily tell your staff, "When you need training or support, just call SACI" without worry about your budget.
When you use SACI ProCare, you eliminate the ongoing "buying process." With a signed agreement, we go out of our way to "over deliver" and become the partner who helps you meet your goals and move your business forward. You can rely on us to make recommendations that are purely in the best interest of your organization.
Plus you can build in your upgrade to take advantage of new features and eliminate the frustration associated with infrequent, but critical, tasks. There's one good reason after another to use SACI ProCare. Read more about the program, or contact us to discuss how we can customize the program to meet your needs.
Hooray for me, I made it 4!
I made it for the 4th year. I am still a Microsoft Dynamics GP MVP (Most Valuable Professional), hooray! - Belinda Allen
See Pictures from previous Microsoft MVP Summits HERE!