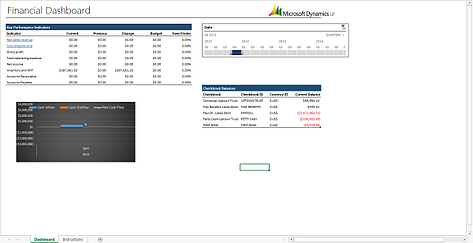 What an exhausting day at Microsoft Dynamics Convergence for GP, SL, NAV, AX and CRM. Whew. I've attended quite a few sessions today and have filled my head with all kinds of ideas I can share you all in the coming weeks.
I started the day today having a very early breakfast with my fellow MVP's attending Convergence this year. It was a great chance to meet and re-kindle relationships with other Dynamics people.
Then it was off to a deep dive in Project Accounting, then 50 tips for Dynamics GP, a session on the benefits of joining GPUG (GP user Group) and finally creating Dashboards with Excel.
Microsoft's Jared Hall showed GREAT dashboard that is available for free on the Microsoft website.
http://blogs.msdn.com/b/gp/archive/2012/11/06/business-intelligence-investigation.aspx
Above is the link to the Microsoft blog where you can download this cool tool. One of the tabs provides you with instructions on how to set it up. Yes, it's FREE!
I used this same dashboard (with ratios and CRM data removed) during my session yesterday "GP for Prospects."