Microsoft Dynamics (GP User Group) GPUG New York/New Jersey Regional Chapter Meeting (Jun 2013)
Join us for the next New York/New Jersey Regional Chapter meeting on June 12 from 9:00am to 12:30pm!
We want to make sure you're taking advantage of everything you can to help you use your Dynamics GP application better. Not a GPUG Member? Join us to see what all the excitement is about.
Meeting date and time: Wednesday, June 12, 2013 from 9:00am to 12:30pm EST. (Please note that event registration defaults to EST. Please adjust your calendars accordingly.)
Agenda:
9:00 - 9:15: Welcome & Introductions
9:15 - 9:30: GPUG Collaborate
9:30 - 10:30: 10 GP 2013 cool new features worth upgrading for (Anne-Claire McAlister, Accountnet)
10:30 - 10:45: Break & Networking
10:45 - 11:30: Intro to BI and GP (Belinda Allen, Smith & Allen Consulting, Inc.)
11:30 - 12:15: Regional Chapter Leadership: Why, How, Who
12:15 - 12:30: Wrap-up and discussion of desired Quarter 3 meeting topics
Audience: All Dynamics GP users and prospects are welcome and encouraged to attend. Members of the GPUG Partner Program are also welcome to attend provided they are accompanied by a customer. Partners please bear in mind that the objective of Regional Chapters is to exchange knowledge and Dynamics GP experience. Partner personnel should possess deep GP expertise and refrain from sales activities.
About Regional Chapters: Regional Chapters enhance your membership in GPUG by offering face-to-face interaction and knowledge-sharing with other Microsoft Dynamics GP users in your region. By having meetings centrally located within your region, users from all job roles and levels in your company can participate by only driving a short distance. Join us so you can optimize the functionality, flexibility, performance and return on investment offered by GP and get better results from your GP implementation back home. Feel free to invite GP colleagues and other users within the region. Remember, a membership in GPUG includes ALL employees at your company. For more information about GPUG, visit www.gpug.com.
Don't miss being a part of this exciting meeting established solely for the purpose of face-to-face networking and knowledge sharing of GP Users in our area!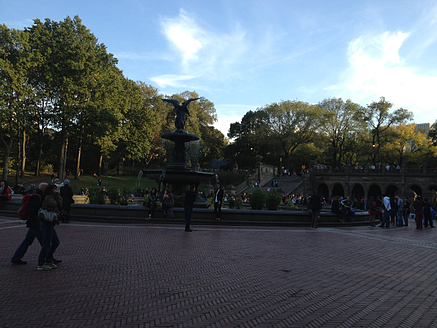 Location Details
Microsoft Office
1290 Avenue of the Americas 6th floor
New York, NY 10104
Registration Costs
Basic Membership Cost: $20.00
Premium Membership Cost: FREE