Some of our favorite verticals
Products and Vendors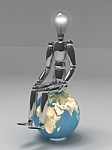 Smith & Allen Consulting works with many vertical applications that are used to tailor your Accounting/Enterprise Resource Planning (ERP) and Customer Relationship Management (CRM) Applications to your specific needs. The following is a short list of some of our favoriate applications. Please note that this list is not inclusive of the applications we have experience with or support.
SACI Report Viewer is a custom tool built by us, Smith & Allen Consulting, Inc. that allows for custom reports written in any tool, particularlly SQL Server Reporting Services to be viewed easily with exporting capabilities into Excel.

Rockton Software is a creative company that develops products that make Microsoft Dynamics® GP more intuitive and user-friendly to improve customers' lives by making their work simpler and easier. Rockton Software started in 1999 by offering custom Dexterity development for clients using Microsoft Dynamics GP. Today, over 2400 companies use Rockton Software products representing over 30,000 users.
PN3 Solutions is an amazing workflow tool for Payables and Requisitions with Document Imaging. This application works with Micrsoft Dynamics GP along with other ERP applications.
Mekorma MICR Check Printing makings managing multiple checking accounts secure and easy.
Accountable Software has a tool that allows you to customize forms in GP using Crystal Report Writer. If you have a seriously detailed Sales Order form, this is the best tool we've found to make it work easily for you, even allowing you to email the customer the invoice directly out of the system.